To chat about your video requirements, please get in touch via the form below give us a ring or drop us an e-mail.
We look forward to hearing from you!
Please fill in our contact form below
This form collects your name and email so that we can contact you regarding your enquiry.
Tel (London):
+44 (0)20 8248 1935
Tel (Kent):
+44 (0)1474 248838
Mob:
+44 (0)7718 893716
paul@atmotion.co.uk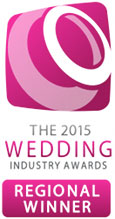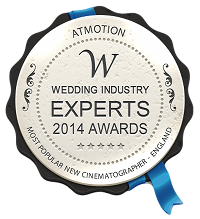 Winner of the 'Best Wedding Videographer' category in London and the SE at The Wedding Industry Awards 2015.
Winner of 'Most Popular New Cinematographer in England' at The Wedding Industry Experts Awards 2014.
Credits for photographers
"An exceptional company who captured the most amazing moments of our wedding day. Such a high standard of videography that has brought us so much happiness watching it all back. Couldn't recommend them highly enough."

Elizabeth & Kelvin
""I'm certain you have heard this before... But we are absolutely overwhelmed by your edit of our wedding. It's fantastic. Thank you so much."

Olivia & James
"The team at Atmotion were incredible. Our film is the perfect memoir of our day. The quality of the film is amazing. They're a wonderfully creative bunch too. We couldn't be happier and I wouldn't hesitate recommending them!"

Nicki & Jonathan
"Paul and his team at Atmotion are honestly incredible. They captured every special moment of our day in the most magical way and put it together in to something that I cannot stop watching!"

Katie & Simon
"They were the most amazing videographers. They were so helpful on the day but not too involved. They weren't noticeable at the party but got every part of the wedding on film. The video they made is amazing and everyone who has seen it has commented on how incredible the filming and editing is."

Emma & Joshua
"We were delighted with the service we received, how Paul and his team listened to our every wish, and most importantly with the amazing video we ended up with! We have had non-stop compliments on the hilarious and emotional trailer which will be treasured for many years to come."

Brooke & Seb
"Tremendous job. I thought the edit was top notch, great music and shot choices and the camerawork spot on. It really wildly exceeded my expectations and as anyone that works for me will tell you... I'm hard to please! Please pass on my thanks to your fine team. You have delivered to us a video that we will always want to watch."

Leanne & Stuart
"The team at Atmotion have given us the best everlasting memory of our special day. Amazing group of people to work with, passionate and creative and all round, extremely nice and helpful. Would be our top recommendation for anyone who is planning a wedding. You simply can't go wrong with Atmotion."

Reem & Walid